The Certified Collectibles Group (CCG) is hiring world-class stamp experts to expand its US stamp authentication and grading services. CCG is a leading provider of knowledgeable, impartial and technology-backed collectibles services with more than 600 employees and offices in the US, UK, Germany and China.
ASG certified stamps
The CCG companies include the world's largest grading services for coins (Numismatic Guaranty Company™), paper money (Paper Money Guaranty®) and comics, magazines and concert posters (Certified Guaranty Company®).
Together they have certified nearly 70 million collectibles since 1987. The CCG businesses are growing at a rapid pace due to booming collectibles markets and incredible demand for CCG's world-class services.
Authenticated Stamp Guaranty® (ASG®) is CCG's stamp authentication and grading service, established in 2017 to serve the dynamic stamp collecting market in China. Now, CCG is looking for one or more experts to help bring ASG's third-party certification services to the United States.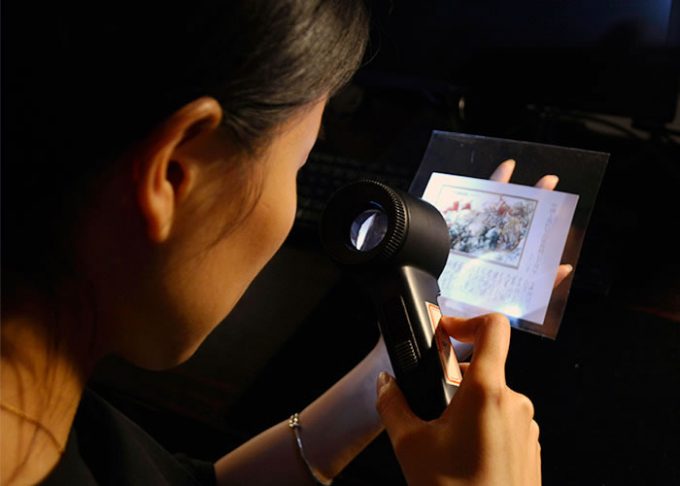 stamp appraisal
This is the perfect opportunity for someone looking to join a long-standing, fast-growing, global company on the ground floor of a new department. Each of the CCG companies has become a leader in its field, and ASG is expected to have a significant, positive impact on the US stamp collecting hobby.
Selected applicants will have the opportunity to help shape the development of ASG's authentication and classification services in the United States. You will also share in ASG's success through a generous compensation package.
"I am willing to make highly compelling offers to qualified stamp authenticators and validators," said Steven R. Eichenbaum, CEO of CCG. "By recruiting the best talent, we will make ASG the leading service for stamp authentication and grading not only in the United States, but worldwide."
The ideal applicants are well known and highly regarded throughout the hobby. You must have:
Comprehensive knowledge of old and modern stamps from around the world
Extensive knowledge about stamp printing including printing processes, variants and errors
Outstanding capabilities for detecting counterfeit and altered stamps, as well as grading stamps accurately and consistently
The highest level of integrity
A strong desire to grow, train and lead team members
CCG offers the most competitive compensation in the industry along with career opportunities and a generous full-time benefits package including health, dental and eye insurance options; 401(k) with corporate compliance; paid time off benefits, annual voluntary bonuses; and more. Salary is based on experience and ability.
To apply, visit CollectiblesGroup.com/careers. If you have any questions about this position, please contact CCG Human Resources at 941-360-3990 or HR@CollectiblesGroup.com.
CCG is a drug-free Florida workplace with a drug-free program that complies with the provisions of Florida Statute Section 440.102.
About Certified Collectibles Group® (CCG®)
CCG is the world's leading provider of knowledgeable, impartial and technology-enabled services that add value and liquidity to collectibles. CCG companies include Numismatic Guaranty Company™ (NGC®), Numismatic Conservation Services™ (NCS®), Paper Money Guaranty® (PMG®), Certified Guaranty Company® (CGC®), Classic Collectible Services® (CCS®) , Certified Sports Guaranty® (CSG™), Authenticated Stamp Guaranty® (ASG®) and Collectibles Authentication Guaranty® (CAG®). Since 1987, the CCG companies have certified more than 60 million coins, bills, comic books, trading cards, sports cards, postage stamps, estate items and similar collectibles. Today, CCG serves the world of collectibles online and through its offices in the United States, United Kingdom, Germany and China. To learn more, visit collectiblesgroup.com.
Article Source : https://www.coinnews.net/2022/01/25/ccg-is-hiring-world-class-stamp-experts/